JPD INJURY LAW, PLLC, handles personal injury cases throughout Florida but primarily focuses on cases in the tri-county area (Miami-Dade, Broward, and Palm Beach). JPD INJURY LAW, PLLC, was created by Joseph Patrick Discepola, Esquire with one goal in mind – to provide the best-personalized approach to helping personal injury clients maximize their recovery and attain the justice they deserve. Unlike many other law firms, Joseph will listen to your individual concerns and develop a personalized and effective strategy to help you on your road to recovery. As a client of JPD INJURY LAW, PLLC, you will always have Joseph, a seasoned litigation and trial attorney, working tirelessly for your best interests by leveraging experience, technology and a network of consultants, experts, and other professionals that collaborate with the firm to achieve the outcome you deserve in an efficient and expeditious manner.
Joseph believes that when clients hire a law firm, they should choose the specific lawyer that they want to represent them. Often times, prospective clients hire law firms based upon a television commercial or billboard, but never get to choose a specific lawyer, let alone know who will be assigned to their case. Rather than having just a paralegal or inexperienced associate working on your case and settling it for suboptimal value, choose a lawyer with experience whom you can trust to fight for your best recovery.
When you hire JPD Injury Law, PLLC, to represent you, you can be sure that Joseph will be handling your case personally from start to finish. No empty promises, no false pretense, and no inflated or bogus chares. Joseph follows the Golden Rule by treating everyone the way they want and deserve to be treated – like close family and friends.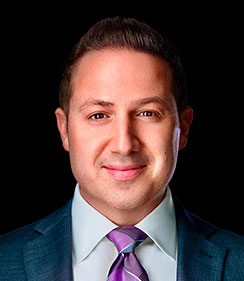 All fees and costs are paid and reimbursed from the settlement or jury award.