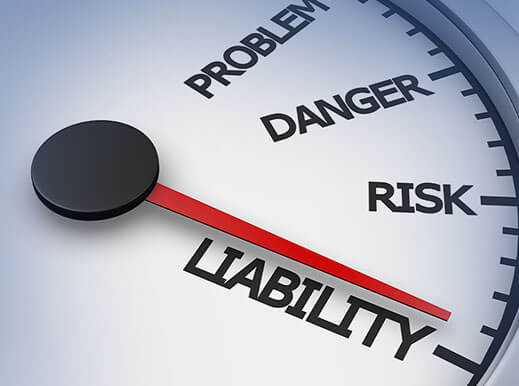 Were you injured while on someone else's property? Did a property owner's negligence cause you to suffer an injury? When property owners fail to correct or warn of a dangerous condition or keep their property safe, it can cause or contribute to an accident. We hold negligent property owners accountable for:
At JPD Injury Law, PLLC, our premises liability attorney helps Floridians injured due to property owners' negligence' obtain justice. Justice includes obtaining monetary compensation, holding negligent parties accountable, and educating negligent property owners so that they don't repeat these same mistakes in the future and harm others.
---
Premise Liability Law in Florida
In Florida, almost all premises liability cases are founded on the belief that the property owner acted negligently. Your ability to recover compensation depends upon the reason why you were visiting the property. There are three categories a visitor may fall into, they are:
Invitee: Under Florida law, invitees are the most protected category. Persons that have been specifically invited to a property, or patrons in a store, or individuals on public property qualify as invitees. Owners of properties must keep the property safe for invitees by either repairing any existing dangers or warning the invitee of the danger.
Licensee: A licensee is not on the premises at the property owner's invitation but is not expressly excluded. For instance, a neighbor stopping by for a chat is considered a licensee, as well as a patron to a store that only goes into the store to use the restroom without the intention of purchasing anything. A licensee's ability to recover compensation will depend upon the circumstances of their particular situation.
Trespasser: A trespasser does not have the property owner's permission to be on the premises. While a trespasser has the least amount of legal protection for an injury sustained on the property, there are situations where they may still collect compensation. For example, if the property owner intentionally created the dangerous condition that injured the trespasser, they might be held liable.
---
Premises Liability Statute of Limitations
According to Florida Statute §95.11(3)(a), there is a two statute of limitations on these cases, meaning that the injured party has two years after the date of the injury to file a lawsuit or their claim may be barred as untimely.
Although the statute allows four years, it is best to pursue your claim as soon as possible after the injury takes place. Over time, dangerous conditions are repaired, the evidence tends to disappear, and memories of what happened fade.
---
Slip, Trip, & Fall Accidents
Falls are the leading cause of injury death for Florida residents and the leading cause of non-fatal, injury-related hospital admissions.
Common Injuries Sustained in Slip, Trip, & Fall Accidents
Traumatic Brain Injuries (TBIs)
Spinal Injuries
Broken Bones
Joint Injuries
Torn Ligaments or Tendons
Muscle Tears, Sprains, or Strains
Contusions/Bruises
Cuts and Scrapes
Common Causes of Slip, Trip, & Fall Accidents
Many slip, trip, and fall accidents are preventable through proper design and maintenance. To the extent that there is a dangerous condition on the property, accidents are preventable by performing simple repairs or warning those who enter the premises of the dangerous condition. Leading causes of slip, trip, and fall accidents include:
Wet or Slippery Floors, Walkways, or Stairs
Damaged or Uneven Floors, Walkways, or Stairs
Debris, Trash, or Misplaced Objects in Walkways
Inappropriate or Broken Furniture
Inadequate Lighting
Rug Edges and Loose Carpet
Broken, Loose, or Missing Handrails
Lack of Adequate and Effective Warning Signs
Uncovered, Unsecured, or Insufficiently Insulated Cables and Cords
Failure of the property owner to repair or warn of a dangerous condition that results in an injury can cause a property to be held liable for compensating the injured victim. At JPD Injury Law, our slip and fall attorney Mr. Joseph P. Discepola has successfully obtained compensation for his clients in these situations by carefully handling every step of the process.
---
Swimming Pool Accidents
Swimming pools are a common feature for houses located in south Florida. While they provide a cool respite on hot summer days, they also pose a risk for accidental drownings and injuries. Florida has even enacted a Residential Swimming Pool Safety Act to establish guidelines to ensure swimming pools are adequately equipped with safety features.
Common Causes of Swimming Pool Accidents
Lack of Appropriate Barriers: All Florida swimming pools must have a barrier that prevents the pool from being easily accessed.
Defective or Malfunctioning Equipment: Pools are equipped with drains and sometimes, these drains do not correctly work, causing a vacuum effect. When this occurs, a victim may be trapped underwater.
Lack of Supervision: Public pools often have lifeguards on duty to prevent accidents, including drowning. When there isn't a lifeguard or the lifeguard is not adequately trained, accidents occur more frequently.
Slippery Surfaces: Water in pools often splashes outside the pool and can make the surrounding areas slippery, causing people to slip and fall.
Children & Swimming Pools
In cases where children are injured in a swimming pool, the owner may be held liable for their injuries, even if they would not be held liable for an adult under the same circumstances. This is due to a doctrine called "attractive nuisance." Under this doctrine, since children are curious by nature and naturally drawn to swimming pools, a pool owner must be careful not to create a situation where a child could easily access the pool without help.
---
Electrocutions
Electrocution is a hazard for many workers and is actually the fourth leading cause of death among construction workers. There are four main types of electrical injuries:
Flash: These injuries are typically caused by an arc flash and result in superficial burns as the electrical current fails to pass through the victim's skin.
Flame: Flame injuries are caused by an arc flash that ignites the victim's clothing and the electrical current may pass through the skin.
Lightning: Lightning injuries occur when a high voltage amount of electricity passes through the victim's entire body for a short period of time.
True: True injuries occur when the victim's body becomes an actual part of the electrical current with an entrance and exit site.
---
Building Collapses & Structural Defects
We trust builders to adhere to the rules and regulations governing their craft and provide buildings that are safe and free of structural defects. Unfortunately, this is not always the case. Defects can and do occur at any stage of the building process from initial planning to project completion.
Commonly found construction defects:
Code violations
House sinking
Faulty seals on the doors and windows
Use of materials that are below grade
Foundation displacement
Structural misalignment
Roofing failures
Ineffective drainage system
Ineffective drainage system
Building settling and crack formation
---
Negligently Maintained & Designed
Sports/Athletic Facilities
Negligently maintained and designed sports/athletic facilities can lead to injuries being sustained by players engaging in play of a sport as well as spectators and visitors to the facilities. Sometimes, spectators are considered to have "assumed the risk" of being injured as injuries are an inherent risk with the sport. For example, it could be assumed that a spectator at a baseball game assumes the risk of an errant ball being hit into the stands. However, it would not be fair to state that this same spectator assumed the risk of being struck when a light that was improperly designed falls on them while they are observing the game.
---
Poorly Designed or Maintained Playground
Equipment
We take our children to playgrounds so they can relax and play in what we trust is a safe and secure environment. Unfortunately, this is not always the case and improperly designed or maintained playground equipment can cause children to suffer injuries. Playground Injury Facts
---
Mold Exposure
We expect our homes and places of work to be safe and free of agents that cause harm to our health. One of the most harmful elements we can be exposed to is mold as it is a silent and sneaky fungus that can wreak havoc on our health. Mold is responsible for causing infections and allergies as well as compromising the structural integrity of buildings that it inhabits.
Possible Signs of Mold
Visible mold spores
Respiratory issues
Long-lasting flu or cold symptoms
Musty smells
Standing water in certain places following rain
Recurrent nosebleeds
---
Dog Bites & Other Animal Attacks
In 2018, Florida tied with North Carolina for the state with the most fatal dog attacks. Experiencing any type of animal attack, including a dog bite, can cause a victim to experience physical and emotional injuries. Some of the most common physical injuries include:
Possible Signs of Mold
Puncture Wounds
Facial Injuries
Eye Injuries
Recovery In An Animal Attack Case
Depending upon each case's circumstances, it may be possible to collect compensation from the property owner's homeowner's insurance policy. Some animal owners also purchase animal insurance for situations such as this. Finally, even if there is no insurance policy in place to collect from, a victim can always file a lawsuit against the property and/or dog owner.
What To Do When Attacked By An Animal
It is not uncommon for a situation to quickly turn chaotic when an animal attack occurs. To maximize your physical and financial recovery, you should heed the following advice:
Obtain Medical Care: Seek medical care for any injuries sustained. Even if you do not think the wound is serious, animals carry diseases that can be dangerous to humans. Keep copies of any medical documentation you receive.
Take Pictures: Take pictures of your injuries as soon as possible after the attack occurs.
Call Local Law Enforcement & Animal Control Authorities: Law enforcement can provide an incident report and animal control will need the information for their records if the animal attacks again.
Obtain Contact Information: Obtain contact information of any witnesses as well as the owner of the animal that attacked you. Law enforcement, animal control authorities, and your lawyer will need this information.

Contact JPD Injury Law Today
for a Free Consultation
If you or a loved one has been the victim of , contact attorney Joseph P. Discepola, a litigator with the skill and experience to provide adept representation that results in his clients receiving the results they deserve. Contact JPD Injury Law today for a free, no-obligation initial consultation.